Netopalis Chapter Occoneechee Lodge 104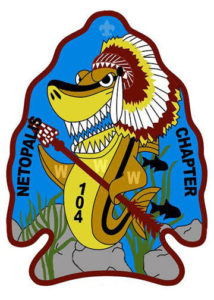 Serving all of Moore, Lee and Chatham County, North Carolina
is the local chapter of the Order of the Arrow. The Order of the Arrow (OA) is Scouting's National Honor Society. It is a society of Boy Scouts that functions as a part of the regular camping program of the Boy Scouts of America. Its foremost purpose is to promote and enrich Scout camping.
The Chapter meets on the first Thursday of the month at St. Luke United Methodist Church in Sanford at 7:00 pm.
Join our Chapter Remind group to receive updates on meetings and upcoming events! Text the number "81010" the following message, @neto104